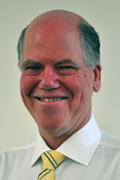 In these unusual Pandemic-tainted times, we need to be smart if we are to ensure the sustainability of our community schemes.
In the area of scheme administration, there are seven issues I suggest all HOA, sectional title, retirement development and share block scheme executives should consider, to improve their scheme's administrative efficiency.
Most schemes have to hold an Annual General Meeting, but the scheme executives should try to ensure that other general meetings are only held in truly exceptional circumstances – where the issues really cannot be dealt with by way of less expensive and time-consuming ways, such as by round-robin resolutions.

Look carefully at the trustees' actual workload and see what can be properly delegated to the scheme's managing agent. When the scheme is not involved in major issues or facing exceptional challenges, ask whether it is really necessary for the executives to meet each month; could they not adequately supervise the scheme's administration by checking copies of documents received from the managing agent?

Where meetings are necessary, look carefully at the possibility of remote attendance, particularly for executive committee meetings. But even for general meetings, the Pandemic experience has proved that there are very few people who are incapable of using video meeting systems – and those who really cannot do so will certainly be able to use a telephone. If necessary, look at holding mixed-medium meetings, with all participants using the method that suits them best. It may require some planning, but there should be nobody who cannot attend in the manner they prefer.

Consider holding meetings in the daytime, which will make life easier for your managing agent and may even reduce the associated attendance costs. If many persons can't attend because of work commitments, consider holding meetings at the most convenient time during a weekend day.

Think about changing the scheme's governance documents to allow owners to take all types of decisions in writing and by email. In the case of sectional title schemes, PMR 9 needs to be amended to make a provision similar to that found in PMR 14(4) and applies to trustee resolutions.

Consider amending the scheme's governance documents, if necessary, to allow the scheme executives to postpone a meeting once it has been called – when this is clearly necessary and in the best interests of the scheme.

Arrange to have all the financial and administrative documents that owners and other residents are entitled to inspect put online, and make sure they know where to find them.
There is nothing like an emergency to make us consider, and be prepared to adopt, new administrative systems that will increase efficiency!
---
Graham Paddock is South Africa's Sectional Title Guru. Graham advises and drafts legislation for the Government. His advice is valued by all stakeholder groups in the industry.
Article reference: Paddocks Press: June 2020.
This article is published under the Creative Commons Attribution license.
Back to Paddocks Press – June 2020 edition.
Source: https://www.paddocks.co.za/paddocks-press-newsletter/steps-to-streamline-community-scheme-administration/